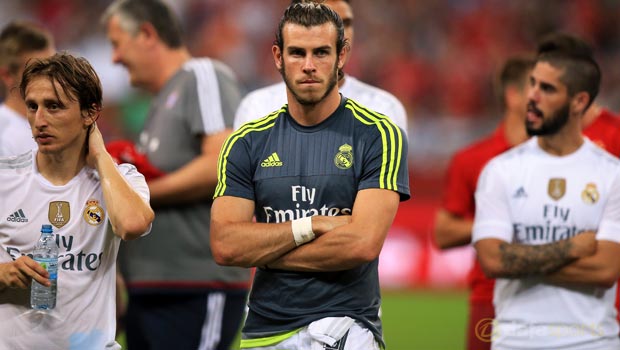 Wales boss Chris Coleman is confident that Real Madrid's Gareth Bale will stay with at the Bernabeu this summer.
After thrilling Madrid's fans in his first season, Bale then experienced a disappointing campaign last year.
Some sections of the Madrid support did turn on him as Real fell short both domestically and in Europe, although Bale is still playing at the Santiago Bernabeu with the capital club currently installed as 2.50 second favourites to reclaim the La Liga title.
Bale has been repeatedly linked with a return to the Premier League and a move to Manchester United this summer but the Red Devils have yet to make any ground on the deal, if they were keen to sign him.
The 26-year-old has been an ever-present member of Wales' first-team in their European Championship qualifying campaign and Coleman is hoping he can stay put.
Coleman told Goals on Sunday: "Personally I think the Premier League is such a physical demand on the guys.
"With Balely, if you are that good offensively you are going to get kicked and beat up a bit. The Premier League is the hardest league physically, so, selfishly, when I get him from La Liga he is better physically probably than when he was at Tottenham. The tempo is different in Spain, it's slower.
"I watched a lot of Madrid's games and (Cristiano) Ronaldo, (Karim) Benzema, Isco were having bad times, but Balely was targeted for sure and they left him out in the cold. The newspapers gave him a hard time when most of the players were having a tough time.
"But he is strong enough and come through that and I think he will have a good season with Benitez."
Leave a comment