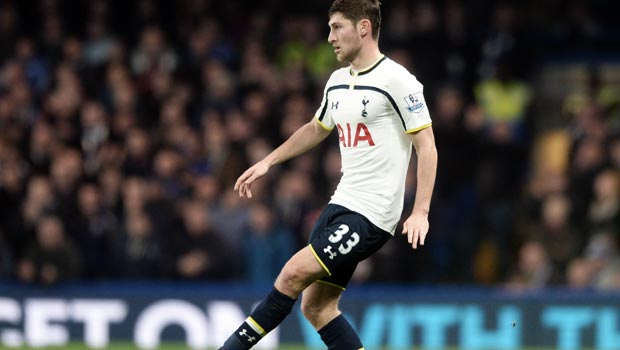 Ben Davies believes he is now approaching his best form following a frustrating start to his life as a Tottenham player.
The Welshman established himself as one of the Premier League's best left backs during his spell at Swansea and was expected to hit the ground running following his £10million summer move to White Hart Lane.
However, he was forced to bide his time behind Danny Rose, making the majority of his early appearances in the Europa League, a tournament Spurs are currently the favourites to win alongside Napoli at 15.00.
An injury to Rose has given him a chance to prove his worth, though, and he has started their last three Premier League matches.
Despite Tottenham, who are 7.00 to win the Capital Cup One Cup, being unable to claim all three points against Crystal Palace on Saturday, Davies impressed with a number of strong runs up the left wing.
The 21-year-old admits he was pleased with his display against the Eagles and feels he is now starting to adapt to the players around him.
"Was that my best game so far? I think it's one of them. In the last couple of games I've been pretty solid," the Welshman is quoted as saying by London 24. "It's nice to get a run in the team because coming in and out can be quite difficult – it's hard to get your rhythm. I thought I had a solid game and offered a bit going forward as well.
"The more you play with your team-mates the more they know what runs I'm going to make and how I can get into space. It takes time for everyone to get used to each other."
Leave a comment