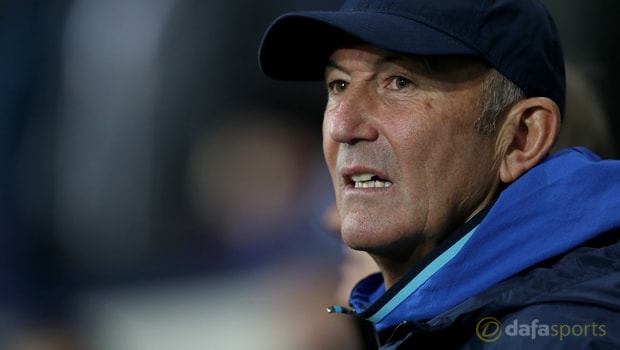 West Bromwich Albion coach Tony Pulis is adamant that his job is safe despite the High Court ruling he needs to pay former club Crystal Palace £3.7m.
Pulis was linked with the exit door earlier in the season before the club were bought out by Chinese owners, but the former Stoke coach kept his job.
However, he has now been told to pay Palace after walking out on the Eagles in 2014 following a short spell in charge.
He left Selhurst Park after receiving a £2million bonus but Palace claimed he deceived them into paying it early and Judge Sir Michael Burton ruled against Pulis last month.
Despite the recent speculation, the 58-year-old is adamant the club are fully behind him just weeks after he signed a new deal until 2018.
He told Sky Sports: "The Chinese owners have spoken to John [Williams, chairman] about it and they've told John: 'Tell Tony just get on with the job' and do what he's doing.'
"They've known about this since it started so they've been kept well in touch. "Yeah they do [know his side] and they've been fantastic, absolutely fantastic.
I'm really, really disappointed. Like I say at the moment I can't say what I really want to say but there will come a time when I will be able to."
Pulis will now be determined to help his team continue their charge up the table with their three-match unbeaten run seeing them climb to ninth in the table.
Leave a comment