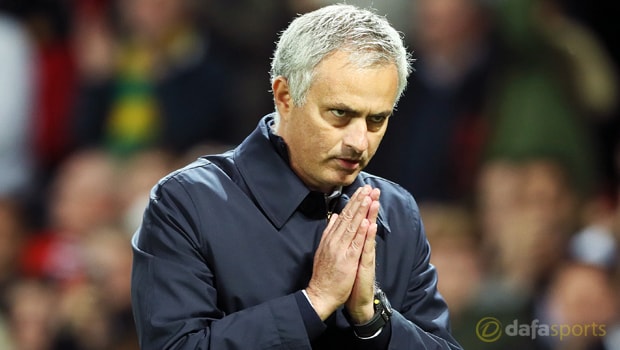 Manchester United coach Jose Mourinho has conceded that his side may have already fallen out of the title race in his first season in charge.
The Red Devils, 26.00 to win the league, currently languish in sixth place in the table, although they are unbeaten in their last five matches.
They have won three and drawn two of those games, but both draws have come in the league. As a result, they have now fallen 11 points behind leaders Chelsea and Mourinho's men have endured their worst start to a Premier League season.
Speaking about his team's chances, the former Real Madrid coach told reporters: "When I was speaking about destinations, I think the destination is for us is to be champions.
Maybe not this year, maybe we cannot do it. "I don't know. In football anything is possible but maybe we don't do it. "There's a gap between us and the top of the table but the destination is for us to be champion.
I don't know when, maybe next year, maybe this year, maybe in two years' time. "Maybe when I'm not here and somebody else comes, but if we follow this direction the destination is to be champions."
United will take on Everton on Sunday and a win could give them a chance of catching their rivals, before they take on Zorya in the Europa League on Thursday.
Mourinho's men then face another difficult task against Tottenham in what is an important few weeks for the club.
Leave a comment