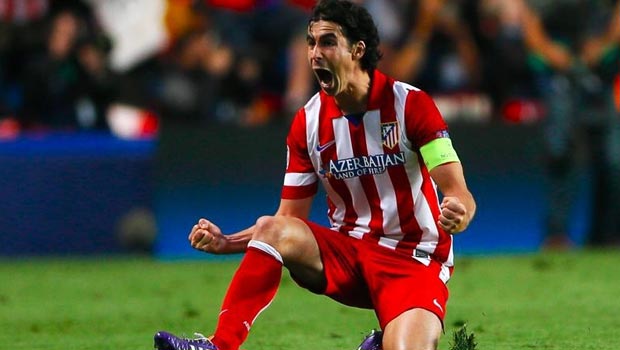 Atletico Madrid midfielder Tiago Mendes has turned down offers from around the world to re-sign with the La Liga champions.
The Portuguese central-midfielder became a free agent in June as he considered a number of offers from several clubs.
Reports suggested that former club Chelsea were interested in his services with Jose Mourinho keen to link up with the 33-year-old.
However, Tiago has decided to remain at the Vicente Calderon and he has signed a two-year deal to continue playing under Diego Simeone next season.
Speaking about his new deal, Tiago told the club's official website: "The club offered me the chance to renew my contract.
"I felt proud because we had had an incredible season, but I had thought it was the right time for the cycle to come to an end.
"I have been offered the chance to play in various international leagues and have taken some time to evaluate my options during the summer, but my final decision became clearer, and Atletico was the only option.
"El Cholo (Simeone) always left the door open for me and I am now very happy that I have made the right decision," Tiago added.
"I want to thank the club for waiting for me and offering me the opportunity to remain here.
"I can't wait to help out in any way I possibly can."
After winning the La Liga title, Atletico have weakened their squad by selling the likes of Diego Costa and David Villa.
They are currently available at odds of 14.00 to retain their trophy next season.
Leave a comment