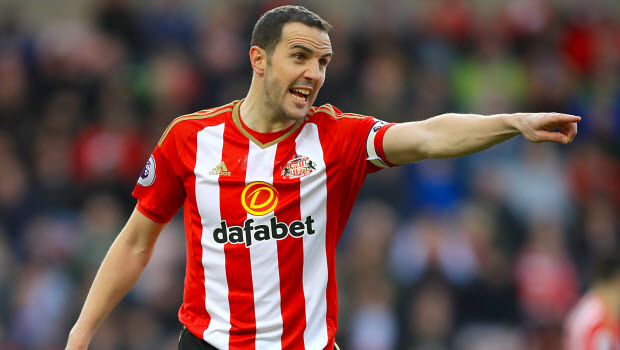 Sunderland centre-back John O'Shea is confident his side can avoid relegation if they win five of their last 11 matches in the Premier League.
The Black Cats are rock bottom after picking up just 19 points from 27 matches. David Moyes' men are six points away from safety and their relegation rivals have all started to pick up results.
Sunderland have won just one game in their last five matches and three consecutive defeats have moved them closer to the Championship and second-tier football.
The club have been in relegation danger for the last few seasons but O'Shea is still confident they can avoid the drop. He told Sunderland Echo: "If we win those five games as the manager says we'll give ourselves a chance.
"It might not be enough, you could win six, seven, it might not be enough. I was watching the Premier League Years a few days ago and remember some of the teams, the runs they went on to try and stay in it and were so unlucky.
"Some years it's worked for us, some years it's worked for other teams. Ultimately, as we know ourselves from the last few years, if we do our own job, that takes care of it."
Sunderland face three huge matches in the next few weeks, with Burnley next up on Saturday.
They then travel to Watford on April 1 before taking on Leicester City three days later.
Leave a comment