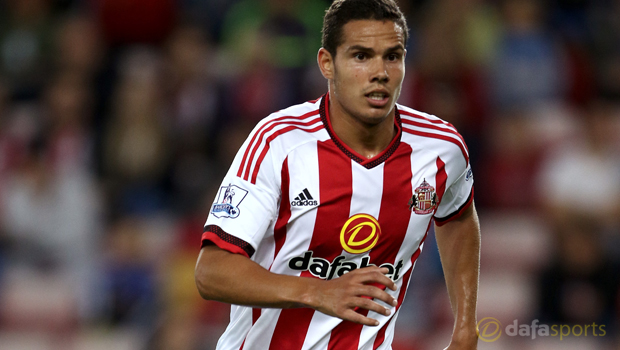 Sunderland manager Sam Allardyce believes that midfielder Jack Rodwell can play a role in a relegation battle if he can remain fit for the rest of the season.
Rodwell has struggled with injuries since joining the Black Cats from Manchester City in a £10million deal 18 months ago.
The 24-year-old has featured just 24 times since making his move to the north east and Allardyce is hoping he can overcome his injury issues to have a greater impact.
The former Everton man returned to action from the bench in the defeat to Watford over the weekend and Allardyce admitted he was impressed with his performance.
Sunderland, who are priced at 1.28 to be relegated, currently sit just one place off the foot of the table and two points from safety after 16 games of the 2015-16 campaign.
However, the Black Cats boss believes that Rodwell can be crucial in helping to get their season on track after recently travelling to Germany to receive specialist treatment.
Allardyce also confirmed that the coaching team have been working closely with the England international on his mentality to further help him comeback.
He said: "I liked Jack Rodwell's performance.
"It was like 'come on Jack, where have you been?'
"If Jack plays how we know he can on a consistent basis, that will help a lot."
Rodwell revealed the extent of his treatment after travelling to meet with Bayern Munich club doctor Dr Hans Muller-Wolfhart.
He said: "I flew to see him in Munich. I was there from Monday to Friday morning and had about 50 injections over that time. He injects and injects.
"There's a lot of anti-inflammatories and lubricants for the joints – it's all technical stuff, the physios know more than me.
"I just go along with it – I'll do anything to stay fit. There's nothing major, it's just niggling injuries, but I don't want it to continue. When you're out for a week here and there, it sets you back and you're out of the team."
Leave a comment