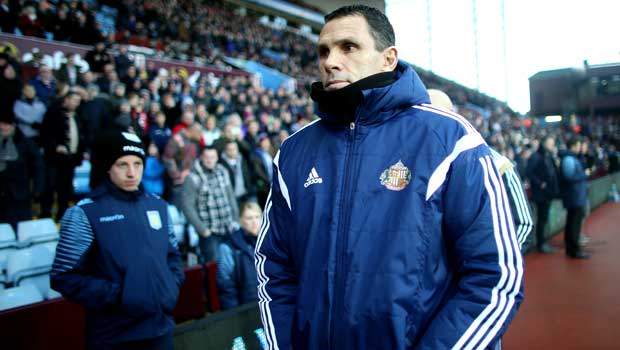 Sunderland manager Gus Poyet say the January transfer window is a competition amongst clubs to find the best options to improve their fortunes for the crucial second half of the season.
The Uruguayan has got his sights set on a new striker but he admits it won't be easy with many other clubs also looking to improve in that area.
Currently in 14th spot ahead of their trip to champions Manchester City on New Year's Day, the Black Cats have managed just 16 goals in 19 league games this season.
Poyet would love to add a new dimension to his attacking options.
"The easiest way to sort out a few problems in front of goal is to go and buy," he said.
"Now the right price, the right player who scores goals coming here and doing it straight away – everybody is looking for the same, so it's a competition. There are not many, but we will try."
Sunderland begin 2015 with a trip to the Etihad where they are 11.79 to get what would be only their second win in 10 games.
City are 1.21 for the win following their surprise second-half collapse against Burnley on Sunday.
Having been involved in four scoreless draws in their last 10 games, Poyet knows what a difference a game-changing signing could make to his side.
"Everyone is looking for that special player, the one who will do something special for you without needing to train or teach or coach too much but there are not that many so it is very difficult," he said.
Leave a comment