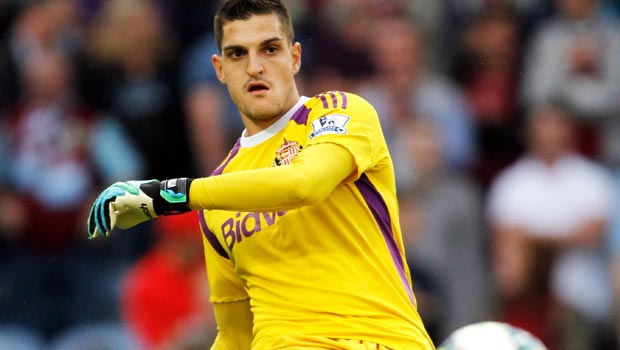 Sunderland goalkeeper Vito Mannone has said that the players should pay for the tickets and travel of those who travelled to Southampton on Saturday, only to see the Black Cats hammered 8-0.
The defeat, which manager Gus Poyet labelled his "most embarrassing moment in football", was the north-east side's heaviest for 32 years.
"I will personally talk to the team to see if it is possible to pay for their tickets and their trip," Mannone said. "I really mean that we should pay their tickets and travel.
"We should do it because we didn't put a foot in, we didn't work hard. We started the game well but after we conceded we threw in the towel and I include myself.
"It is difficult for us but it's very difficult for them as well. It is a difficult moment."
The 2,500 Sunderland fans made the 700 mile round trip to the south coast, and Italian Mannone has said that the players need to respond quickly before they face Arsenal next weekend.
"We will go through it during the week. We will have time. The Premier League is really difficult. We have a tough game again at home, so there is no time to feel sorry for ourselves. We need to react."
Sunderland are 5.11 to grab three points against the Gunners in their next match, or 3.44 to secure a draw.
Leave a comment