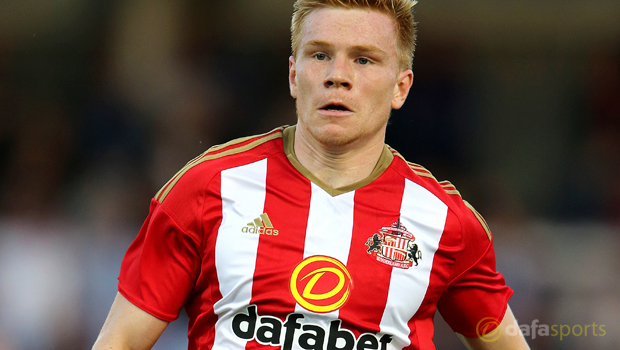 Sunderland forward Duncan Watmore says the club have made a great appointment by naming David Moyes as their new boss.
The former Everton, Manchester United and Real Sociedad coach joined the Black Cats to replace Sam Allardyce, who was named England manager last week.
Allardyce managed to keep Sunderland in the top flight last season, with Watmore's performances helping them stay afloat.
But Sunderland wasted no time in replacing him and Moyes watched Watmore score two penalties during Monday's 2-0 friendly win with Swiss third-tier side FC Stade Nyonnais.
Speaking after the game, Watmore revealed the players have enjoyed training and he was impressed that the club managed to bring Moyes in.
He told the Chronicle: "It was definitely a coup to get him in as manager, he has a wealth of experience with some big clubs and the lads are all really looking forward to working with him.
"The club have made a really good appointment and we are all looking forward to impressing him and getting some wins when the season gets going.
"He has really impressed us all since he came in and while obviously it has only been a couple of days, we are already getting new ideas of how he wants us to play.
"This week away in France is a great chance for us to get to know him and vice versa and learn from his ideas.
We are all really enjoying it." Moyes will be hoping to help Sunderland climb the table this season but the Black Cats are 13.00 to win a tricky opener at Manchester City on August 13.
Leave a comment