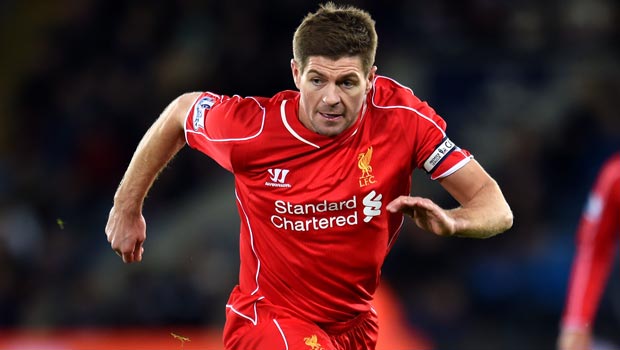 Steven Gerrard says he chose to join LA Galaxy as he wants to continue winning trophies once his Liverpool career comes to an end.
The former England captain is set to join Galaxy in the summer once his contract with Liverpool expires.
Gerrard – who will turn 35 in May – follows the likes of David Beckham, Thierry Henry and Robbie Keane into Major League Soccer and he's joining the most successful team in MLS history.
The veteran midfielder, a European and UEFA Cup winner with Liverpool, says he chose Galaxy because he wants to add to his medal collection in the United States.
"I think it's a match made in heaven really," Gerrard told the LA Times. "One of the reasons I chose LA Galaxy was because of the success they've had recently.
"I want to finish my career very strong. I want to add some medals and trophies to my collection."
Meanwhile, LA Galaxy president Chris Klein says there have been no talks about Gerrard joining a European club on loan during the MLS off-season.
Former Galaxy midfielder David Beckham previously joined AC Milan and Paris Saint-Germain on loan while ex-New York Red Bulls striker Thierry Henry returned to Arsenal for a four-game spell in 2012.
New York City FC midfielder Frank Lampard has also extended his loan at Manchester City until the end of the season, but Klein insists Gerrard will be fully focused on Galaxy.
"One of the things that was important for us to hear from Steven was the decision came down to continuing his career in a very good way and with a club that wanted to continue to win," he told BBC Sport.
"We are quite confident in the environment we provide for this next step of his career."
Leave a comment