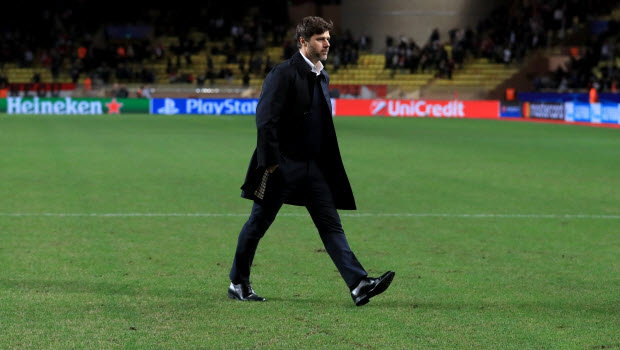 Tottenham manager Mauricio Pochettino has admitted the squad needs to improve its mentality if they are to reach the knockout stages of the Champions League in the future.
Spurs finished third in the Premier League last season to qualify for the Champions League for the first time since the 2010-11 campaign. However, they crashed out of the tournament on Tuesday night after falling to a 2-1 defeat in France against Monaco.
The north London club have won just one of their five games, away to CSKA Moscow, while also drawing once and losing three times.
Tottenham, who are priced at 19.00 to win the Premier League, were granted permission to play their home European fixtures at Wembley as White Hart Lane undergoes a revamp.
Pochettino's men have lost twice at the nation's capital against Monaco and Bayer Leverkusen and now sit third in Group E.
The Argentinean believes they must work on improving the mentality of the squad as they look to return to the competition stronger in 2017-18.
Pochettino said: "We need to improve our mentality and be ready every game. "From the beginning of the season, I said our challenge was not physical, it was tactical – to manage your mind and to play on Saturday and then Tuesday or Wednesday."
Tottenham's final game in the tournament comes early in December as CSKA Moscow will travel to England.
The Russian club are just one point worse off than Tottenham in Group E and could potentially finish ahead of Spurs to secure Europa League football if they become the third successive side to win at Wembley.
Leave a comment