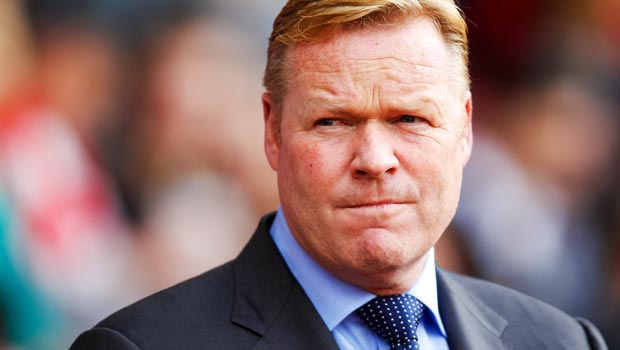 Southampton boss Ronald Koeman admits his high-flying team have a good opportunity to qualify for Europe after a bright start to the season.
Since the Dutchman took charge at St Mary's the Premier League side have lost just twice in nine games and find themselves second in the table behind Chelsea.
Saints have won six of their last seven league fixtures and are four points above fifth-placed Arsenal while Manchester United are already six points adrift of Koeman's side.
After watching their 1-0 victory over Stoke City on Saturday, former Feyenoord boss Koeman admits his team have a good chance of finishing in the top six this season.
He also believes his side have an advantage of rivals Arsenal, Everton, Liverpool and Tottenham Hotspur who face busy schedules in European competition already.
"If you don't play European football that means you have more time during the week for training sessions," he is quoted as telling the Daily Echo. "And, of course, if you have a lot of changes in the team and a lot of new players you like to try and show how you like to play.
"Maybe [there is an opportunity this season] because they have a tough programme with the Champions League [and Europa League] but one quality that they have is 24 or 26 international good players and we don't have 26.
"That's maybe the one difference between the big ones and Southampton."
Southampton return to Premier League action this weekend with a trip to the KC Stadium to face Hull City. Saints have been installed as 2.06 favourites to win that game while Hull are priced at 3.54 and a draw is at 3.31.
Leave a comment