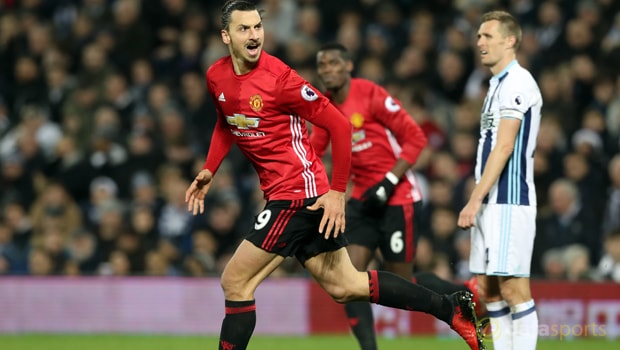 Zlatan Ibrahimovic believes he is maturing with age like a fine red wine and he insists he is capable of playing until he is 50.
The veteran Swede netted both goals as Manchester United beat West Brom on Saturday, taking his tally for the Red Devils to 16 in the process.
Ibrahimovic has quickly established himself as United's goalscorer in chief, scoring five of his side's last seven league goals as Jose Mourinho's men start to find their form.
To some, the former Barcelona, Inter Milan and Paris St Germain striker might be nearing the end of his playing days but Ibrahimovic is not entertaining that notion.
"The older I get, the better I get, like red wine. You like red wine? I'm a perfect example of that," he said.
"I'm settling in. I feel happy, I feel good. Even if I'm 35, in my mind I'm 20. I think I could play also at 50, but it's not down to me."
A winner of domestic titles in every league he has played in, Ibrahimovic admits the Premier League is different to what he has experienced elsewhere with its helter-skelter nature.
He is adapting well, he believes. "The only thing that surprises me [about the Premier League] is that the game is not controlled," he adds.
"Back and front, back and front, the rhythm is high but this is how the game is and you have to adapt your body to it.
I have played in different championships in different countries and always adapted." Ibrahimovic is 6.50 to be leading scorer in the Premier League this season.
Leave a comment