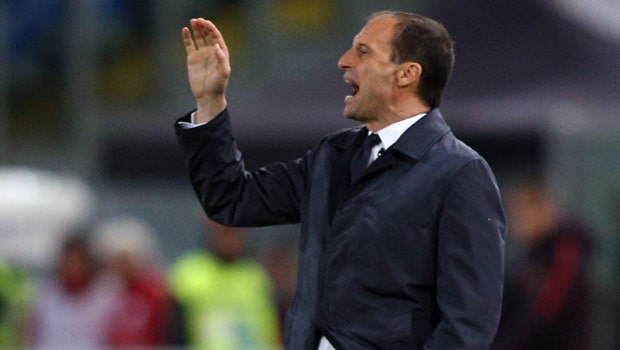 Juventus coach Max Allegri has defended his action after the 1-1 draw against AC Milan in their Serie A clash over the weekend.
The manager who was seen yelling at his players after the final whistle said he is human and expects seriousness from those who play.
The Old Lady coach was visibly unhappy when he was seen swearing and yelling at his players after storming on the pitch over their attitude during the game. Allegri didn't manage to hide his disappointment.
Speaking at a press conference ahead of the fifth Serie A game of the season against Spezia tonight, the coach explained that talking about the past doesn't make sense.
While noting that he had been with Juventus for seven years, he acknowledged that he now manages a different team he inherited from Adre Pirlo last summer.
He also noted that since players have been playing two years in a row, without the required time for a break due to the COVID-19 pandemic, those called into action from the bench must be decisive in their approach. Therefore, he is demanding respect from both who are in the starting lineup and those on the bench, adding that it's a sense of respect and responsibility.
His frustration is also because the Bianconeri have not recorded a win in the opening four Serie A games. This is the first time it is happening in 60 years.
In their four domestic games so far, Juventus recorded draws against Udinese and Milan and lost to Empoli and Napoli.
Giving his team update in the match press conference, Allegri said Federico Chiesa and Matthijs de Ligt would start tonight against the Aquilotti, while Giorgio Chiellini will not be traveling with the team due to fever.
After the clash with Spezia, there will be another Serie A game against Sampdoria at the Allianz Stadium on Sunday. They will then play their second Champions League group stage game against Chelsea on Wednesday, September 29.
Juventus had won their opening game against Malmo 3-0 away from home.
Leave a comment