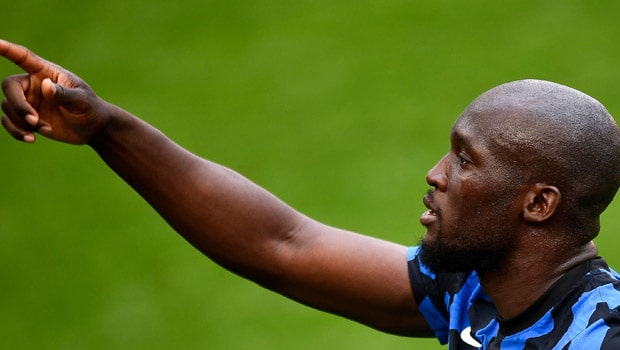 Just days, or rather hours, after Chelsea won the Champions League over Manchester City, rumors surrounding the likes of Romelu Lukaku and Erling Haaland have picked up as the Blues look to bolster their roster for next season.
The move for Olivier Giroud to AC Milan is reportedly inching closer and closer as Chelsea will shift focus on signing Thomas Tuchel long-term, finding potential offers for Tammy Abraham and Emerson Palmieri, and bolstering an attack with the likes of a Lukaku or Haaland.
Inter Milan are in a bit of a financial hole and will be looking for a £100m fee to part with Lukaku, their top goal-scorer from last season. The Serie A champs, however, may be flexible if momentum picks up around the 28-year-old.
Haaland, currently on contract with Borussia Dortmund until 2024, has a slightly lower price tag following him, reportedly around Inter £75m.
Haaland's agent, Mino Raiola, has already publicly stated Dortmund have no intentions in moving the young star. He scored 41 goals in 41 games this past season.
Near-term, Chelsea have secured the return of Thiago Silva for next season with a second-year team option. He joined the side on a free transfer last summer from Paris Saint-Germain.
All such discussions are expected to pick up as Chelsea's Thomas Tuchel is on the cusp of signing a new, long-term deal with Chelsea after their recent Champions League victory.
The former Dortmund coach is regarded highly around the world, and the hopes are to have him anchor a revolution of sorts at Stamford Bridge.
Leave a comment