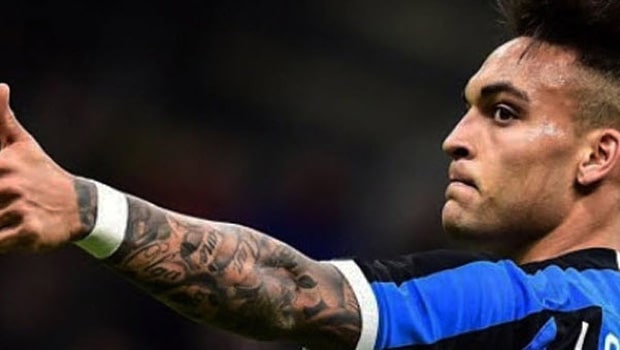 Indications have shown that Inter Milan striker Lautaro Martinez is reportedly close to penning a new deal with the San Siro outfit.
Italia media claimed that the Argentine poacher might sign the dotted lines this month.
Martinez, who has been on the radar of Barcelona and Real Madrid, looks to have finally found his form and settled effectively. He seemed to have developed an understanding with club number nine, Romelu Lukaku.
During their match against Lazio, which they won 3-1, the synergy between both forward continued, and they continue to grow.
The latest development is coming a year after his proposed move to Barcelona failed. According to the latest report, Martinez is close to extending his stay at the Serie A club until June 2024.
According to Tuttosport, Martinez, who has a contract with Inter till 2023, chose to commit his future to the Nerazzurri. This could be down to the current financial challenges clubs are facing. For instance, Barcelona is struggling to pay its debt that is already over 700 million Euros.
Real Madrid, on the other hand, seemed to rely on Karim Benzema, who has remained consistent for them over the year. Los Blancos had Alvaro Morata and Gonzalo Higuain as his backup, but the two had to leave the club as they couldn't dislodge him.
Since that appears to be the situation couple with the financial constraint affecting the game due to covid-19, Martinez might have decided to ass a season more to his current deal with the hope that either Barca or Madrid will come for him again.
Italian media reported that his representatives would return to Milan after three meetings with CEO Beppe Marotta and sporting director Piero Ausilio in January.
According to reports, such a situation means that there has been an agreement between both parties. It was gathered that the new contract would see an increase in his current salary from €2.5m a year to €4.5m.
He is also expected to get a series of bonuses to the bumper new deal with a new release clause to be added.
His present clause is €111m. Since his move to Inter from Racing Club, Martinez has scored 43 goals in 116 competitive games. He has also scored ten goals in 19 games for Argentina.
Leave a comment