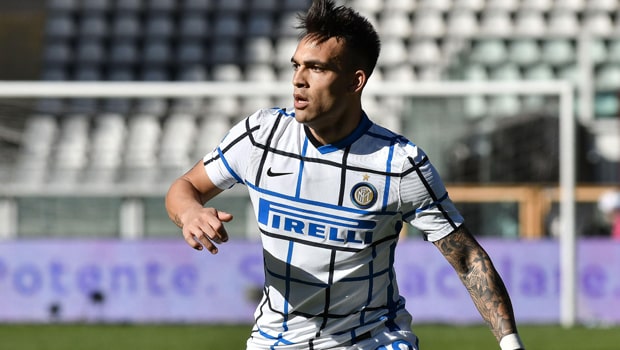 Since Romelu Lukaku is bound to join Chelsea upon a successful medical, Inter Milan have shut down Tottenham, Arsenal, and Atletico Madrid for Lautaro Martinez.
Lukaku, who had expressed the intention of rejoining Chelsea, completed his medical in Milan's Columbus Clinic on Monday. The Belgian will fly out over the next few days to complete the €115m transfer.
This means the lanky striker would follow Achraf Hakimi sold to PSG out of the club, which have led to fans protesting.
Selling Lautaro Martinez could also spark a fire-sale at San Siro as owners Suning might not be able to stand supporters' backlash. From those sales, coach Simone Inzaghi will have his work become more challenging as the Scudetto-winners have already been badly weakened.
Sportitalia and Sky Sport Italia reported that Tottenham and Atletico Madrid made offers worth €70m for Martinez, while Arsenal only enquired without a formal bid.
The situation surrounding Lukaku has then made inter reject all the bids, partly because the original asking price was €90m. But with Lukaku set to exit, the Argentina international might be stopped from leaving the club.
23-year-old Martine scored 19 goals last season with 11 assists in 48 competitive games.
He was close to joining Barcelona last summer. Still, the Catalan giant couldn't proceed with the deal due to the financial constraint that eventually made them lose their talisman, Lionel Messi as a free agent.
As it stands, Inter will have to look for a quality replacement for Hakimi and Lukaku, having sold Matteo Politano to Napoli, where he enjoyed a successful loan spell at the Diego Amado Maradona Stadium last term.
However, Inter might not be able to turn down a lucrative offer for Martinez once a club meets his 90m Euros valuation. With time, there might be more exits in the days to come.
Leave a comment