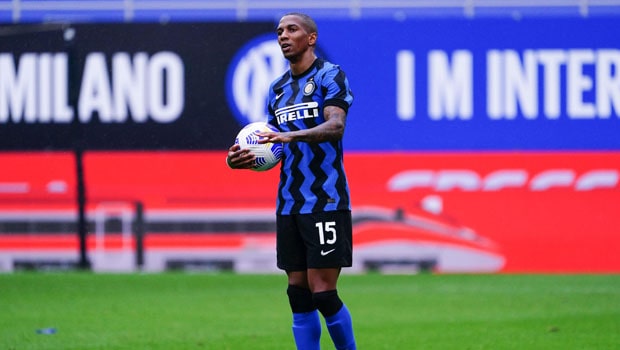 The 19th Scudetto win of Inter Milan is historical to many; one is left-back Ashley Young. The former Manchester United captain, who described the team's success in the domestic league as an unbelievable feeling, is the first Englishman to win both the Premier League and Serie A.
Young was part of the Red Devils squad that won the Premier League in 2013. He later moved to the Nerazzurri in January 2020, after eight and a half years with the Old Trafford club.
The Englishman, who feels he made the right choice to leave United and helped Inter to the Europa League Final last term, before securing the Scudetto in his first full season, said he was surprised to learn he was the first Englishman to win both titles.
Speaking with Sky Sports, Young said it's nice to win the Premier League, and the Scxudetto said he always wanted to go out and win due to his ambition, drive, and desire.
While describing the loss of the Europa League title to Sevilla as unfortunate, Young also said losing the last season's league by one point might have spurred the team for this season to go out and get a trophy and win Serie A.
In a separate development, Inter Milan manager Antonio Conte has wished incoming Roma manager Jose Mourinho success after signing a three-year contract with the Gialorrosi to take over from Paulo Fonseca, whose contract ends this summer.
Speaking on the Italian TV show Le Iene, Conte, a former Chelsea coach like the 58-year-old Portuguese, is, however, not wishing him the best whenever he plays against Inter Milan.
While stating that he has no problems with Mourinho, who guided Inter to their first Champions League trophy,  the Nerazzurri coach expressed surprise over his appointment.
Mourinho, after being surprised with the Portuguese tactician's announcement by said they both respect each other.
It could be recalled that the duo had a tough relationship back in their Premier League days while coaching Chelsea and Manchester United, respectively.
Leave a comment