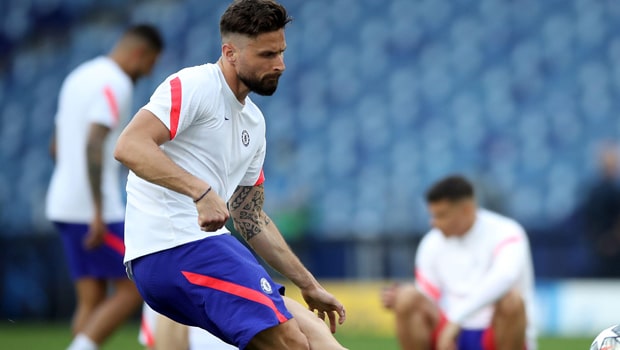 Milan striker Olivier Giroud has expressed the readiness to play alongside lanky striker Zlatan Ibrahimovic in the Rossoneri attack.
With both huge figures in attack for the Rossoneri, defenders are likely to have nightmares keeping the two huge frames out of the game.
Giroud is known for being a natural supporting striker, and the lanky Frenchman thrives in that position. His left foot and the head are his strong asset, which has been utilised on many occasions.
Describing it as an honour to play alongside the Swedish legend, the 35-year-old World Cup winner said the final decision is left with the coach.
Zlatan has been injured few days after coming out of national team retirement and the European Championship. Milan hopes he returns to action on time ahead of the new season, which begins this month. Therefore, the Rossoneri will carry out further tests, and subsequent training sessions will determine when the 40-year-old will return to the team.
Meanwhile, the Swede is targeting his return against Sampdoria on August 23 in the Serie A clash at the Marassi.
Speaking at a press conference, the French striker said he is at Milan to bring his experience, adding that he and Ibrahimovic can complement each other.
Hoping to be a great pair to the lad, Giroud said he could adapt to any tactics and Ibrahimovic's game. While noting that Ibrahimovic is more of a playmaker, he lauded the team for having great professionals that can achieve results.
Speaking on the reason for leaving Chelsea despite being handed another one-year deal, Giroud said God wanted him to sign for Milan, and he believes in the project.
After finishing in third place in last season Serie A, Milan will be competing in the Champions League next season. Giroud will have another opportunity of adding to his tally and get some regular game time under his belt.
Leave a comment