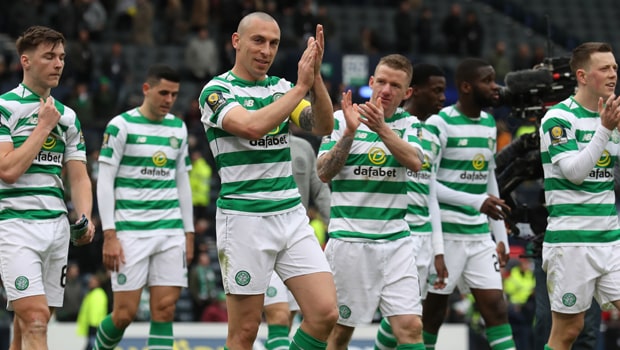 Celtic captain Scott Brown says he and his team-mates will still welcome David Turnbull at the club, despite the Motherwell midfielder rejecting an initial offer.
The Hoops agreed a £3million deal with their Scottish Premiership rivals and Turnbull returned from holiday to agree personal terms and pass a medical.
However, after passing his medical exam, Turnbull rejected the terms on offer and Celtic have issued a take-it-or-leave-it ultimatum to the player and his agent.
Brown is still hopeful that the deal can be done and he insists everyone at the club will still welcome him with open arms.
"The club is still talking to him so you never know what can happen," Brown said of the deal.
"He's a fantastic young player and this would be a great club for him if he wants to come here. If he does he'll be welcomed by every single player in that dressing room.
"If David does come here it will be fantastic to work with him because he's very young and I'm sure he'll be willing to learn.
"He'll be a great fit. It's a great opportunity for him to come in and show what he can do in front of 60,000 fans and hopefully some Champions League football too."
Celtic are thought to be ready to move onto other targets and they claim they have made a "magnificent" offer. A number of clubs in England are still interested in Turnbull and Motherwell are expected to cash in on him before the start of pre-season.
Leave a comment