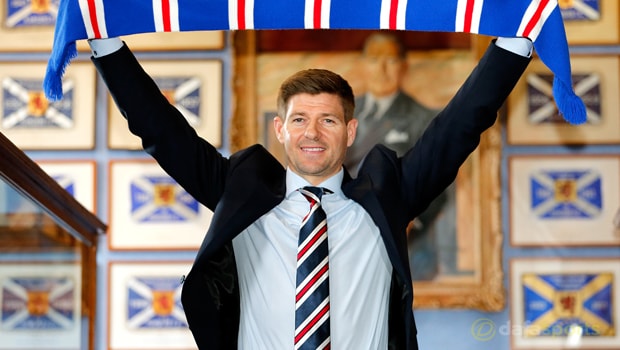 Former Celtic boss Martin O'Neill has suggested any progress Rangers make under Steven Gerrard can only boost his old club.
Gerrard takes over at Ibrox this summer and will hope to close the chasm that currently exists between the Glasgow rivals.
Brendan Rodgers on Saturday led the Hoops to an unprecedented 'double-treble' as they completed back-to-back cleans sweeps of Scotland's domestic silverware.
Celtic have been champions seven years on the spin while Rodgers has yet to experience defeat in an Old Firm derby since he arrived at Parkhead.
O'Neill feels Gerrard can help Rangers improve and he says that will also lead to Celtic staying on their toes.
"It would be nice if Rangers could get stronger and that seems as if it might be on the cards. A good, strong Rangers side is good for the league and it would be remarkably good for Celtic," O'Neill said.
"There doesn't seem domestically any resting of laurels here. If that competition gets stronger I think Celtic will rise to it.
"If they [Rangers] are in a position to delve into a transfer market and get some decent players then that will be a little reminder to Celtic."
Gerrard's only managerial post has been as Liverpool U18s coach but O'Neill, who had served his apprenticeship at Wycombe and Leicester before arriving in Glasgow 18 years ago, suggests the 37-year-old is a good appointment for Rangers.
"Personally I think it is a really good appointment. I know there is always a viewpoint of inexperience, but he is bringing along Gary McAllister, who has loads of experience," the former Hoops manager said.
"The combination should be good and I think it will be really good for Rangers."
Leave a comment