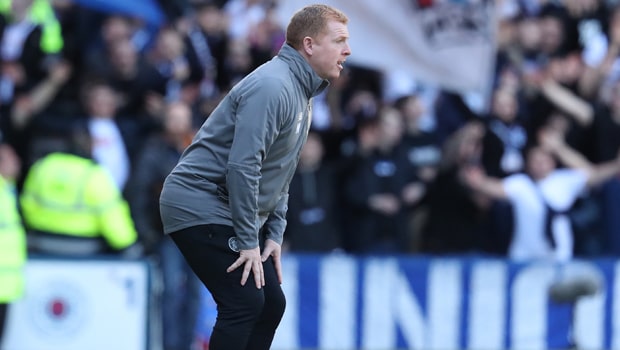 Neil Lennon may be uncertain about his future as Celtic manager, but he knows one thing for sure – the importance of the Champions League to the Glasgow side.
The Hoops will collect their eighth-successive Scottish Premiership crown after they face Hearts this weekend, while they also face the Jambos in the Scottish Cup final a week later, attempting to complete their historic 'treble treble' in doing so.
Lennon is yet to find out if he'll be around as permanent boss at Parkhead but, regardless, the Champions League qualifiers in July will quickly roll around.
While a revamp of Europe's elite competition is being mooted, Lennon cites the performances of Ajax in reaching the semi-finals this season after having to qualify as food for thought for a club like Celtic.
"They have been a breath of fresh air. They play wonderful football. To go to Real Madrid and win was amazing. Then they beat Juventus away. I haven't seen an Italian team get done like that at home in a European game for a long, long time," he said.
"The way Ajax played against Juventus, it could have been four or five. They were absolutely outstanding. And that's the Italian champions. So it's got to give a lot of inspiration to a lot of clubs, including ourselves."
And Lennon says the current crop of Celtic players should take inspiration from the two former Hoops set to feature in this season's final – Liverpool defender Virgil van Dijk and Spurs midfielder Victor Wanyama – as well as Scotland full-back Andy Robertson.
"You've got three players, [Victor] Wanyama, [Virgil] Van Dijk and Robertson, who five years ago were plying their trade in Scotland now playing in the Champions League final," said Lennon. Celtic are 8.00 to beat Hearts 3-0 on Sunday in Glasgow.
Leave a comment