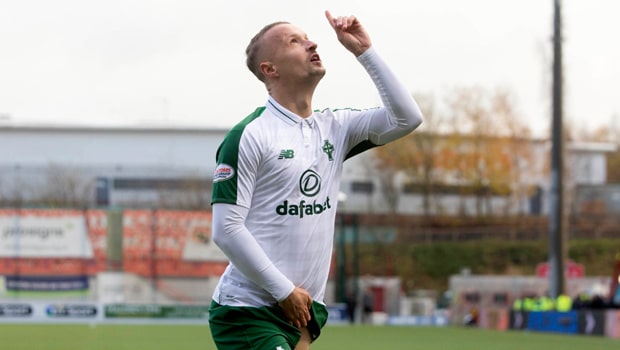 Having Leigh Griffiths back in the Celtic squad next season will be like "signing a £6m striker", according to Hoops boss Neil Lennon.
Griffiths was given time out of the game back in December for personal reasons and didn't feature in the second half of the 2018/19 campaign.
That means he has not featured at all after Lennon returned to the Parkhead in the wake of Brendan Rodgers' departure in February.
The 28-year-old, who has netted 104 times since being signed by Lennon back in 2014, returned to training in March.
While Lennon is keen to increase his options up front in the summer after Odsonne Edouard was the only striker available during the final months of the season, he admits that Griffiths' return will be akin to a new face coming in.
"It will be like a new signing," said Lennon. "He'll need to get up to speed with his conditioning. He's working hard and we'll see where he is football-wise.
"We could have a £6million striker on our hands for nothing. He's missed the last eight months and he'll need to knuckle down, but he'll have our full support. However, the Bhoys boss has also warned Griffiths he must repay the club for standing by him when he needed it.
He added: "Leigh's had the club's full support throughout this, so it's payback time. He's good at what he does. He scores goals and we want to see him back doing what he does best."
Leave a comment