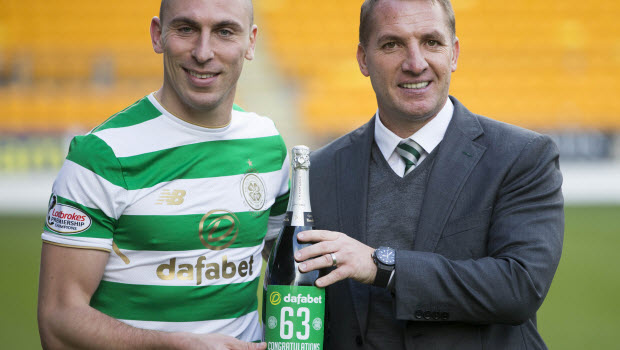 Celtic coach Brendan Rodgers has warned the rest of the Scottish Premiership that his troops are determined to extend their unbeaten run as they continue to set high standards.
The Hoops extended their unbeaten domestic run to 63 games on Saturday as they beat St Johnston 4-0 away from home. That win ensured Rodgers' side overcame Willie Matey's Celtic side that set the record 100 years ago.
Celtic's last defeat domestically came in May 2016 when they lost at McDiarmid Park in Ronny Deila's penultimate match in charge. However, Rodgers has managed to work wonders with his current crop of players and he insists their mindset is strong ahead of a busy campaign.
The former Swansea and Liverpool coach believes his team are 'allergic' to complacency ahead of their next league games against Ross County and Motherwell.
"It's fairly simple, it's something I mentioned when I first came in: we need to be allergic to it and that's something we have created to the 17th month of working together," he is quoted as saying by Sky Sports.
"I said it on the first day but it's something we have dedicated our lives to every single day, and that excellence of always looking to be better.
"The beauty is this is a group that likes each other. They communicate, they work hard.
You saw on Saturday, on a difficult surface, how comfortable and technical they were in taking the ball in situations and working their way through the pitch, and scoring great goals.
"But complacency is something we have trained to avoid and it's my job as the leader to ensure that it doesn't come in."
Leave a comment