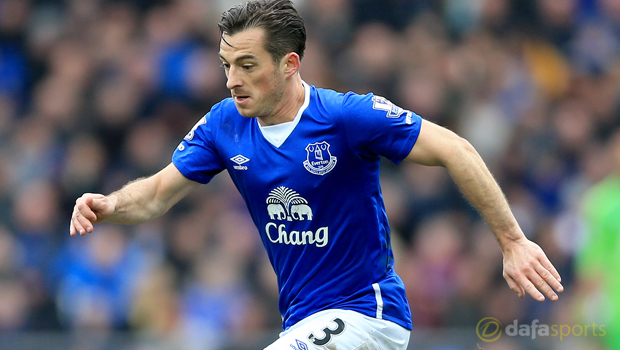 Everton manager Roberto Martinez believes that recent comments made by Leighton Baines have been misinterpreted but revealed the defender has apologised.
Baines recently suggested that the team was lacking chemistry after an inconsistent season which has left them 12th in the Premier League.
The England international also claimed Everton, who are priced at 3.50 to win the FA Cup, rely too heavily on individuals with the most obvious example being topscorer Romelu Lukaku.

The defender made his comments after the Toffees suffered a third consecutive league loss when they travelled to Old Trafford on Sunday.
Everton's league campaign has fizzled out although they do still remain in the hunt for silverware as they will face West Ham or Manchester United in the FA Cup semi-finals this month.
Martinez has defended Baines and insists one of his star players did not mean to criticise his teammates with the comments.
However, he admitted the senior player must claim responsibility for the mix up and that he had already issued an apology to the rest of the squad.
Martinez said: "First, it's very disappointing when you see a misinterpretation of certain words that a player says.
"What he intended to say is that when you're not getting the results you lose confidence so a ball that could go in hits the crossbar and it goes out.
"At the other end, a half-chance ends up in the back of the net.
That's what he meant and it was more of a feeling of disappointment and frustration and obviously he used the wrong words.
"This has been taken out of context, clearly, in the way it's come out. The experience of someone like Leighton Baines, he has to take responsibility for those words.
"They may attract a meaning that is not correct and for that he has apologised, for leaving those words open. But we expect that at Everton, that a senior player takes responsibility."
Leave a comment