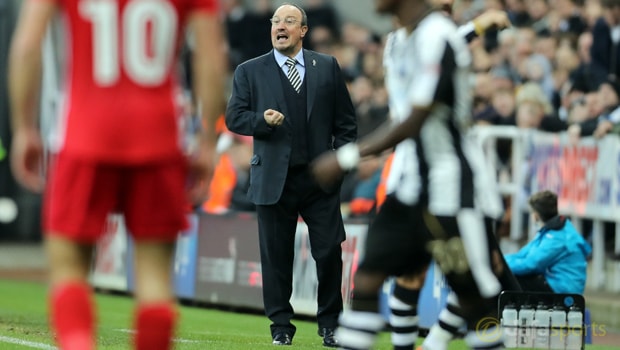 Rafael Benitez vented his frustration at many aspects of Newcastle's performance after their surprise 1-0 loss to Blackburn at St James' Park on Saturday.
The Spaniard made six changes from the side had defeated Leeds at Elland Road previously but then saw his Championship-leading outfit tumble to a first league loss since mid-September.
While Benitez accepted that his decision to ring so many changes would invariably lead to the blame being laid at his door, he said the players chosen to face Blackburn needed to do much more.
"It was very disappointing because I didn't like the way we started the game or the way the game was stopping all the time with free-kicks and corners," Benitez said.
"I didn't like our reaction when we were losing, and we have to do better. I didn't like the chances we didn't take, and I didn't like my decisions. But we cannot change things.
We have to analyse what happened before the next game and make sure we don't make the same mistakes."
Charlie Mulgrew scored the only goal of the game midway through the second half to give Blackburn back-to-back league victories for the first time this season and lift Owen Coyle's side out of the relegation zone.
Newcastle meanwhile saw their advantage at the top trimmed to just two points after Brighton overcame Fulham on Saturday.
Benitez said he was aware the blame for the defeat would be heaped on him for making sweeping changes but he said it was up to the players coming in to do much more.
"I knew that when you lose a game and you change your players, everyone blames the manager. I knew that. But in the same time, we have to show more character and more personality," he added.
Newcastle are 1.25 to win the Championship title while Brighton are 5.00.
Leave a comment