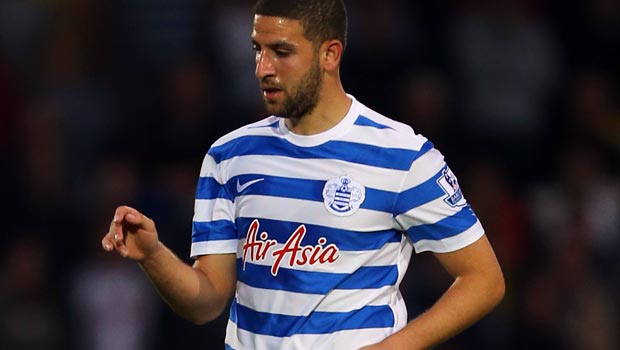 Queens Park Rangers defender Armand Traore has revealed he is helping playmaker Adel Taarabt manage his recovery from an ankle injury.
The Moroccan returned to Loftus Road in the summer following loan spells at Fulham and then AC Milan last season, but he has so far failed to make an impact.
The playmaker's pre-season build-up was largely non-existent and he has work to do if he wants to feature in Harry Redknapp's side on a regular basis despite the fact Rangers currently lack a creative midfielder.
On his day, Taarabt can be unplayable, however the 25-year-old has yet to deliver on a consistent basis in the Premier League and that is something Traore is eager to help him change amid fears he will pack on the pounds while sidelined.
"He's the type of guy that needs to looks a little bit, he can't eat pasta every day, he can't eat rice everyday – he just needs to watch out for that," left-back Traore told London24.
"I think that he went on holiday and he ate a bit too much on holiday. He came back and hurt his ankle and didn't manage to get pre-season on board properly and he is playing catch up.
"This is what friends are here for; it is obviously a difficult time for him. I need to make sure as a friend that he keeps his head right – he doesn't go out away from football, he needs to stay focused.
"I think he will be alright, he will be fine."
QPR travel to second-placed Southampton on Saturday and are 7.56 for the win, with the Saints 1.39 and the draw is 4.58 in the match betting.
Leave a comment