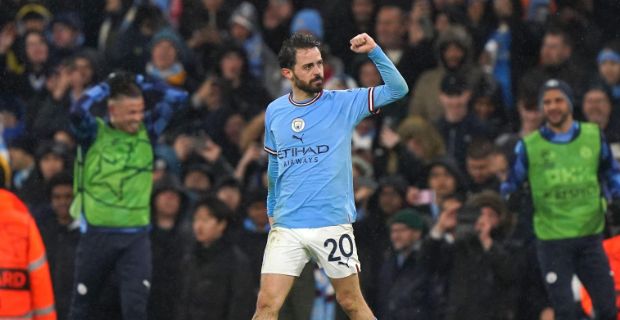 Paris Saint Germain wants to sign Bernardo Silva, an important player at Manchester City.
This is also a player Kylian Mbappe wants, as PSG's summer transfer likely revolves around him as they aim to keep him beyond next season.
The 2018 World Cup winner could play his last for the club next season, as he'll become a free agent next summer if he doesn't trigger the option of an extra year in his contract.
This will open the door for Real Madrid, which has always wanted him in their squad.
With this latest development, the Ligue 1 champions are already taking steps to ensure the France star extends his stay at the Parc des Princes.
Le10Sport reports that Mbappe wants PSG to sign Silva – who played a crucial role in Man City's 2022/23 treble success, culminating with a victory over Inter Milan in last Saturday's Champions League final.
Being a creative lad, the Portuguese winger has frequently been linked with a move away from the Etihad Stadium in recent transfer windows. This would make City fight tooth and nail to keep one of their vital creative presences.
City manager Pep Guardiola wants him to stay at the club, but the Spaniard said he would not be stopped if he wanted to move.
According to the latest reports, Silva is worth €76.4m, more than four times what City paid to sign him from Monaco six years ago.
Silva, who scored seven goals and provided six assists for Man City in 2022/23, will be an important player at PSG should he join them.
On the other hand, Mbappe could be the last man standing in the team's attack.
Lionel Messi had announced that he is leaving for Inter Miami when his contract expires at the end of this month, while Neymar could be the latest star to head to the Saudi Pro League. This can leave Mbappe as the last man standing from PSG's superstar front line come the start of next season.
Although this will make his importance to the club all the more pronounced, having a quality replacement will help.
Mbappe's fellow France international Christopher Nknunku said PSG must build everything around him.
Leave a comment