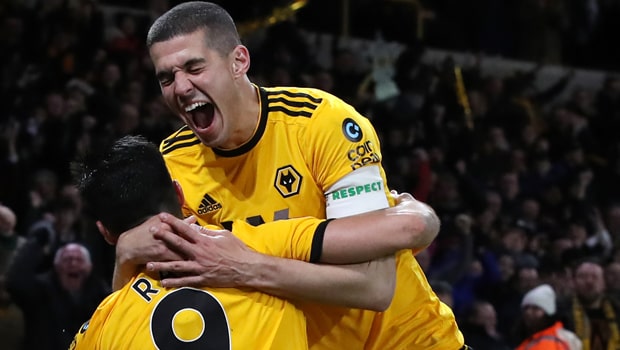 Wolves defender Conor Coady believes they can still get better and has praised Nuno Espirito Santo for transforming the club over the past couple of seasons.
The West Midlands side have enjoyed a meteoric rise since Nuno took the reins in the summer of 2017, storming to the Championship title in his maiden season and have created a squad more than capable of fighting their corner in the Premier League.
They currently sit seventh as 'best of the rest' in the top-flight and could also end 2018-19 with silverware if they continue their run in the FA Cup.
Wolves, who are priced at 4.50 to win the FA Cup, have been handed a tie with Watford in the semi-finals of the competition and could face Brighton or Manchester City in the final.
Captain Coady has hailed the impact of former Valencia boss Nuno during his time at Molineux and insists the players are always looking to improve for the manager.
The 26-year-old told Wolves' official website: "Over the last two years, since the manager came in, he's really changed the direction of the club and the way we've been going. "I think it was needed.
His staff have come in and they've been absolutely phenomenal, but in terms of the way the lads are playing it's all down to him.
"Now, I think it's important we all continue listening to him, keep on enjoying it and hopefully we can keep on getting better.
"From our point of view, we just want to keep improving, keep learning and we've got some fantastic footballers who really love the club, want to play for the club and want to improve the club as well.
"I think it's really refreshing when you see these players coming over, but we just want to keep getting better. It's our one game at a time mentality, and the next one for us is Burnley away."
Leave a comment