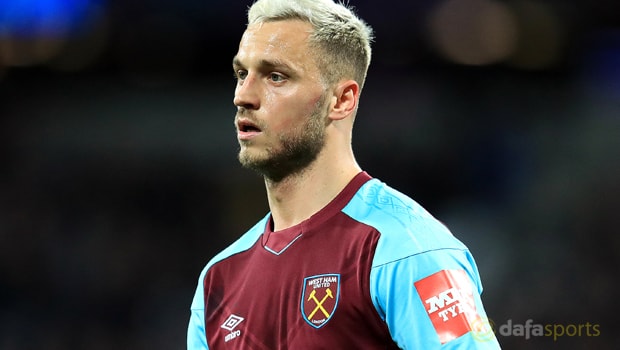 West Ham midfielder Chiekhou Kouyate has hailed team mate Marko Arnautovic and feels he deserves a lot of credit if they beat relegation.
The Hammers acquired Arnautovic last summer from Stoke for a club-record £25million, and his performances over the last few weeks have helped the club steer clear of the drop zone.
West Ham, who are priced at 15.00 to be relegated, head into the final five Premier League games sitting six points clear of the bottom three in 14th.
With the likes of Arsenal, Manchester City, Leicester, Manchester United and Everton still to play West Ham will likely be safe if they can claim just a couple more points.
Kouyate believes Arnautovic has the ability to ensure they get over the line in the remaining few weeks, having enjoyed a good goalscoring run recently.
"Marko is an unbelievable guy. He is a great player and he is here for us through good and bad," Kouyate said.
"We could be down without Marko because he has scored so many goals for us, he is on fire.
"I love this guy – he is a great player, he speaks to everyone and makes us laugh. He is a teammate.
"When everything is not good, he is here and when you are in a bad moment you need guys like Marko. This is why I love this man.
"I think it's possible he can score another six or seven goals before the end of the season. He has good feelings and has everything he needs to do it."
Leave a comment