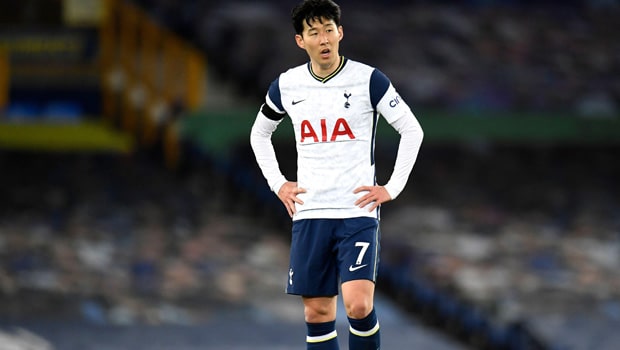 The 28-year-old star for Tottenham, Son Heung-Min, was the victim of 'abhorrent' online abuse following the Spurs' 3-1 loss to Manchester United this past Sunday. Son scored the opening goal of the match before United reeled off a few of their own.
"Another matchday and more abhorrent racial abuse suffered by one of our players," said an official statement from the club. "This has again been reported to the platforms and we shall now undertake a full review alongside the Premier League to determine the most effective action moving forward. We stand with you, Sonny."
While Son has yet to publicly speak on the situation this week, the sport — and the football federation as a whole — have been dealing with online abuse and racism for some time now.
Just in March, Thierry Henry said he would be stepping away from social media until the various platforms figured out a way to tackle such online abuse. At the club level, for example, Swansea City took a week off from their social media platforms to help raise awareness.
"There is no room for racist abuse on Twitter and we are resolute in our commitment to ensure the football conversation on our service is safe for fans, players and everyone involved in the game," a Twitter spokesperson said.
Much of the aggression towards Son this week came as a result of VAR controversy.
Son went down after United's McTominay had supposedly hit him with his hand. That play in Sunday's match not only disallowed a goal from Edinson Cavani, but it also spurred some heavy post-match criticism from the opposing head coach.
"If that was my son and he gets that from one of his mates and he stays down and he needs 10 other mates to help him up three minutes after, he's not going to get food for a few days because that is embarrassing," United's Ole Gunnar Solskjaer said to BBC Sport after the match.
The loss to United pushed Tottenham even further out from the top four.
Leave a comment