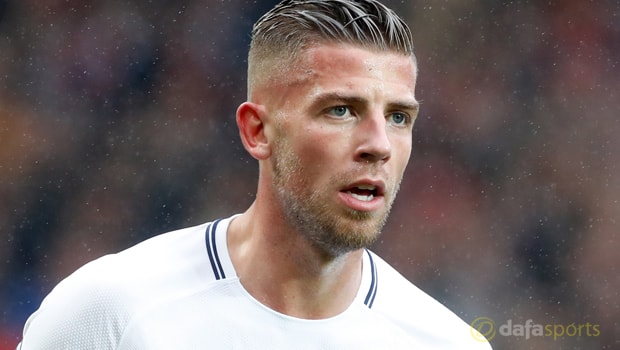 Tottenham coach Mauricio Pochettino has admitted that Toby Alderweireld could miss his side's clash with Juventus in the Champions League next week.
The Belgium international missed four months of action earlier this season due to a hamstring problem before returning in the FA Cup earlier this year.
However, he suffered a tweak during the 2-0 replay against Newport County and Pochettino has since rested him for the last four games.
Spurs have remained unbeaten during that time and they secured a 2-2 draw in Turin against Juventus earlier this month.
Pochettino had been hoping to recall the centre-back for next week's clash but he admits the fan favourite may not be ready in time.
"He is still recovering. He is still not participating with the group," said Pochettino.
"When you tear a muscle, then you are fit but fit to participate in training. And then, it's to be fit to play, and then to compete. It's a different process and sometimes it's longer, depending on the injury.
"Sometimes, the people create an expectation and then we are the bad guys, when we say 'no you cannot play' or we start to build your fitness step by step.
"It's our responsibility sometimes, but it's impossible to explain everything. It's just to be careful about the player because we want Toby 100 per cent ready to play.
"But we don't take our decisions based on public opinion. We are professional and when we take a decision, it's because we have assessed and analysed, we have thought 100 times to try to take the best decision for the team and for the player."
Spurs are 2.10 favourites to win at Wembley, with the draw 3.40, while Juve can be backed at odds of 3.30.
Leave a comment