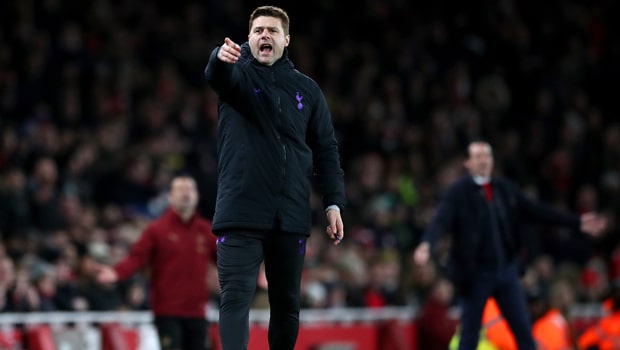 Spurs boss Mauricio Pochettino will make full use of his squad during a "crazy" January.
Tottenham downed north London rivals Arsenal in the Carabao Cup quarter-finals on Wednesday and now face seven fixtures next month as they will take on Chelsea over two legs in the last four of the competition.
Spurs also have three further fixtures in December, and Pochettino says he has no choice but to rotate to ensure his squad remains fit and competitive as they fight for honours on multiple fronts.
Pochettino has been criticised for fielding perceived weaker teams in cup competitions in the past but he insists he has full confidence in all of his players.
"They are not machines, the players. It is going to be crazy January. We are now in a crazy period, but January… I don't know, I don't want to think too much," said Pochettino, as reported by the Evening Standard.
"When the people talk about why the manager rotates, 'Why that decision, why rest, maybe they don't care about the cups, maybe they don't care about winning games or winning titles'.
"We are the first to have the interest to win and deliver to our fans, sometimes we need to receive some help.
"It is more to judge after the game if we win or we lose, we play well or not play well, we won with another name on the pitch, but the most important in that competitive country is to use all the squad."
Tottenham are 4.33 to win the EFL Cup outright, 29.00 to win the Premier League and 26.00 to secure the Champions League trophy.
Leave a comment