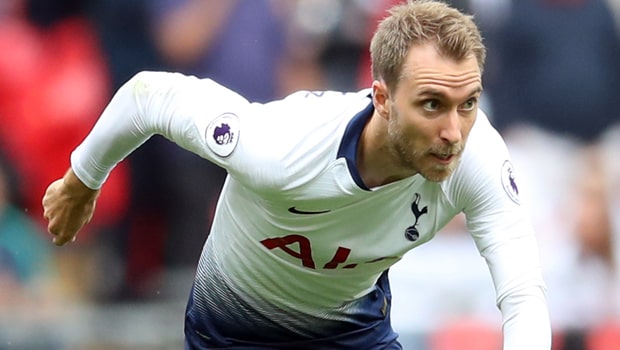 Christian Eriksen says Tottenham would be happy to play all their home games at Wembley for the rest of the season.
Spurs are supposed to move into their new stadium at some point during the 2018-19 campaign but the move has been delayed.
There is a chance they may have to play all of their home games at Wembley this season, but Eriksen says the players are not distracted by the uncertainty.
"We are happy at Wembley for more than a year now and it feels like our second home," the midfielder told Sky Sports.
"Of course our players and our fans can't wait for us to get to the new stadium and get started. But these things take time and we all want to make sure it is done perfectly.
"It will be an amazing and incredible place, so we need it to be finished properly. Everyone wants to be in the new stadium but we can't help with the building or put up bricks.
"So we need to leave it to professionals and let them get on with their job. We need to do ours and concentrate on football. I can't see it impacting our season."
Spurs are currently fourth in the Premier League table, five points adrift of leaders Manchester City.
Spurs are 2.75 to beat Chelsea in their next fixture on November 24 and 41.00 to win the league outright.
Leave a comment