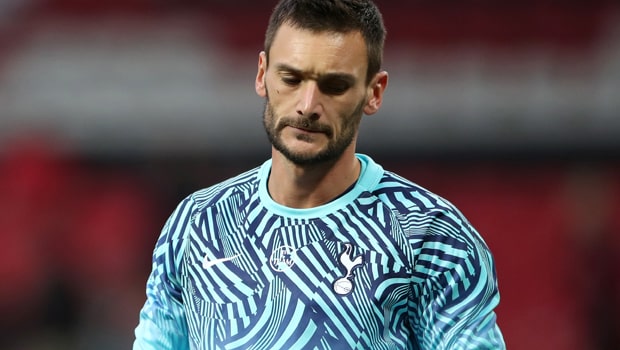 Tottenham Hotspur boss Mauricio Pochettino is backing goalkeeper and captain Hugo Lloris to bounce back from his recent travails "like a man".
Pochettino has revealed Lloris would have accepted being stripped of the captaincy following his drink-driving conviction in London this week.
The Spurs boss supported Lloris in the wake of his arrest, handing him the armband for the game at Manchester United and is remaining steadfastly behind the French World Cup winner, who was fined £50,000 and banned from driving for 20 months this week.
Lloris is sidelined with a thigh problem and won't be fit to face Liverpool on Saturday, but his manager is content with the attitude he has shown.
He told reporters: "He apologised to everyone. The staff, the club, the fans, and he said: 'Any decision that you take gaffer or the club I think is fair'.
"Of course we have a conversation and he explained what happened. I don't want to say more as I don't want to say anything more that will help [nobody].
"He pleaded guilty and that is it. Like a man you need to recognise your mistake."
The 31-year-old shot stopper is set to be sidelined for a few weeks with his injury problem but Pochettino feels he will come back stronger from the very public setback in his personal life.
"He has the capacity to move on and to learn and be focused on playing football. I have no doubt about that," Pochettino added.
"He already knew in the moment that it was a big mistake. Of course all the women, men, people can make a mistake.
"Of course, lucky there was no consequence. That is important.
"And of course now it is a massive lesson for him, a life lesson. Because he is clever he'll learn and now he is going to move on."
Spurs are 3.00 to defeat Liverpool at Wembley on Saturday. The Reds are 2.30 favourites to continue their flawless start to the season with the draw at 3.60.
Leave a comment