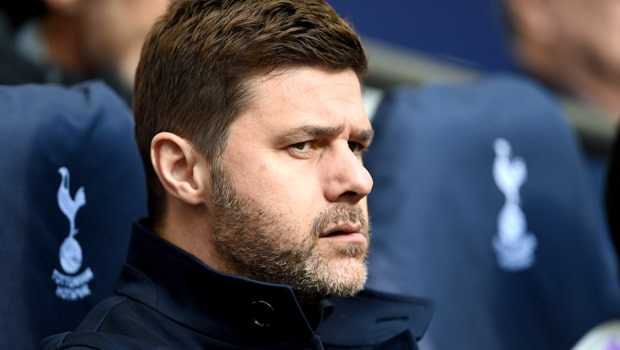 Mauricio Pochettino says he has "no doubt Tottenham will be in the Champions League next season" as they scrap for a top-four Premier League place.
Manchester United's defeat at Wolves on Tuesday evening ensured that Spurs avoided falling out of the Champions League berths for this first time since December.
They've lost four of their past five Premier League fixtures and will host Crystal Palace in the first match at their new £1bn stadium on Wednesday evening.
Pochettino says their new home demands Champions League football. His side succumbed to their latest loss on Sunday at Anfield when Toby Alderweireld put through his own goal in the final minute to condemn them to a 2-1 loss.
It proved a bad few days, with north London rivals Arsenal leapfrogging them on Monday. The Argentine isn't allowing panic to set in.
"We have seven games left, five here, and that has to give us a boost," Pochettino insisted. "The best stadium in the world must play in the Champions League.
"It will be a shame not to be in the next Champions League. We are going to fight. I have no doubt we will be in the Champions League next season. It's in our hands; it's an exciting moment for us."
Hugo Lloris was at fault for Liverpool's winning goal on Sunday, punching a weak header from Mohamed Salah straight into Alderweireld before it rebounded over his line but the French World Cup winner won't be dropped, his manager confirmed.
"Hugo is one of the best and he is going to be in goal [against Palace]. He is my captain, he is one of the best keepers in the world. That is not in doubt," he added.
Tottenham are 1.50 to overcome Crystal Palace. Roy Hodgson's side are 6.50 while the draw is 4.50.
Leave a comment