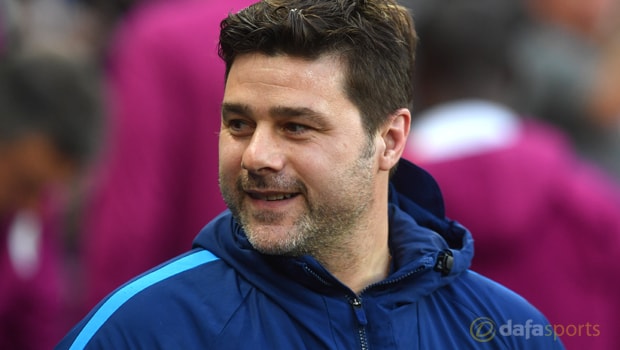 Tottenham Hotspur do not 'need' to win the FA Cup this season according to manager Mauricio Pochettino.
The Lilywhites are in the fortunate position of playing this weekend's semi-final against Manchester United at their temporary Wembley home – and they would enjoy a similar advantage should they make it through to face Chelsea or Southampton in next month's decider.
Many pundits have suggested that Pochettino and Tottenham need some silverware to vindicate their improved fortunes over recent seasons, but the Argentine denies it is the case. Pochettino suggests that winning the FA Cup wouldn't be life-changing for Tottenham at this point.
"Is it going to change our life? I don't believe," he said.
"It would be fantastic to finish the season with a trophy. I don't think it's about need or not need."
Tottenham have not won the FA Cup since beating Nottingham Forest in the 1991 final, while the club's last top-flight title came in 1961.
The ex-Southampton boss feels their status both domestically and in Europe is more than enough to chart the progress they've made under his steer and he has his eyes on greater success.
"If we are capable to win the Premier League and the Champions League it is a moment you say the team has improved and reached the next level," added Pochettino.
"Until that, win the FA Cup or the League Cup – it will be fantastic for our fans but is not going to move the club to a different level.
"I want to play to win the Premier League and Champions League – it is my vision. I want to play to win the Premier League. I want to win the Champions League.
"If you are going to change the vision or put the club in a different level you must compete to win the Premier League and then to compete and then win the Champions League."
Spurs are favourites at 2.25 to beat Man United on Saturday. The Red Devils are 3.25 for the Wembley showdown while the draw is 3.30.
Leave a comment