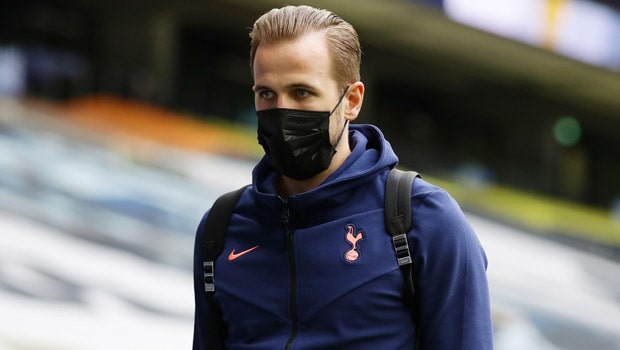 Tottenham Hotspur star striker Harry Kane is expected to depart the club this summer as the England international wants to win trophies. There are plenty of speculation regarding teams like Manchester City and Manchester United, Chelsea were also in the mix and now Paris Saint Germain has also become one of the destinations.
Former England footballer Gary Lineker also feels that the 27-year-old is set to leave Spurs and according to him both Manchester clubs and PSG can be the likely destination for Harry Kane. However, Lineker also expects Spurs Chairman Daniel Levy to try and convince Kane and make him stay in North London.
Kane who will captain the England side to the upcoming European Championships has scored 22 goals 14 assists in the Premier League securing the Gold Boot and also the playmaker award. He was exceptional throughout the season and still Tottenham could only finish seventh in the points table. Therefore the desire to leave the club is justified even though Lineker supports him.
"I think that it would be worrying [to see him dominate the league if he joins Manchester City]," Lineker told Goal.  "I would love to see him at Barcelona but they are going for [Sergio] Aguero and are short on cash at the moment. I think it is between Manchester City, Manchester United and maybe PSG.
"They have [Mauricio] Pochettino and he would win things, guaranteed. I think it is more likely that one of the Manchester clubs can afford him outside of Chelsea. I don't think he would go to Chelsea and do that to the Tottenham fans but who knows."
Lineker feels that the Tottenham fans should not hold anything against Kane for leaving as he has done everything in his power to help the club achieve greater heights. He also adds how Tottenham are without a manager and may well lose their best player in Kane.
"I don't think even the Tottenham fans would begrudge him moving now. He has given the club everything for a long time. They've not won anything with him which is a shame and it is a tough time for Tottenham.
"They are managerless in the realist sense of the world and could well lose their best player. For Harry, he needs to go and he wants to compete for major trophies, who wouldn't? I was in a similar position myself at Leicester.
"I was in the team at the club I supported all my life, but there comes a point where you have to put your career first. I doubt he will leave before the Euros because, with [Spurs chairman] Daniel Levy, it could take a while," Lineker opined.
Lastly, the former English striker feels that there will be a see-saw battle between clubs for Kane's signature and that will allow Spurs to earn more money.  "I think he guarantees goals and that is wherever he goes. Clubs will want him which will help escalate the price for Tottenham. I think Harry will determine things and he will have to say 'this is where I want to go'."
Leave a comment