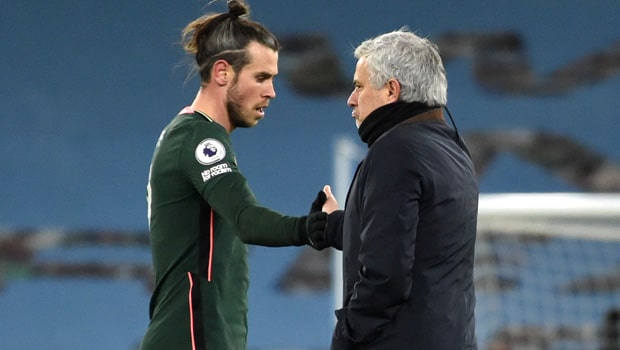 The tension between Gareth Bale and Jose Mourinho continues to grow.
It has been the Welsh forward agent who has added fuel to the fire, in a conference during the Business of Football summit.
Jonathan Barnett was questioned about the lack of action of his client Gareth Bale. To which the agent replied that that question would have to be asked to the boos, Mourinho.
"He's towards the end of his career. You'll have to ask Mourinho that," Barnett said.
Barnett's answer adds to the controversy that happened weeks ago where a post by Bale on Instagram raised the Spurs fans' fury and left Mourinho as the bad guy.
Bale has only had two starts in the Premier League this season, and sources close to the club indicate that it is all because the Welsh have failed to impress Mou due to his lack of dedication and commitment.
In the press conference following the Spurts' 3-0 loss to Manchester City, boss Mourinho addressed Bale's situation and another outcast, Dele Alli.
"Good players when they are fit and when they are ready and when they can [play] are always welcome, always welcome.
"We coaches sometimes we can make wrong decisions, we all do, but not one of us is crazy.
"Not one of us says I don't want this player to help me and the team when the player has the potential and the conditions he needs to do it.
"We miss Gio [Lo Celso] for a long, long time. We miss [Sergio] Reguilon for a few weeks. If we can have them back, if we can have Dele and Gareth fit and ready to play, it's a big improvement in our squad. "
Apparently, the problem is more related to sports issues, but the controversy continues, and everything indicates that the relationship between Bale and Mourinho presents large fractures.
Leave a comment