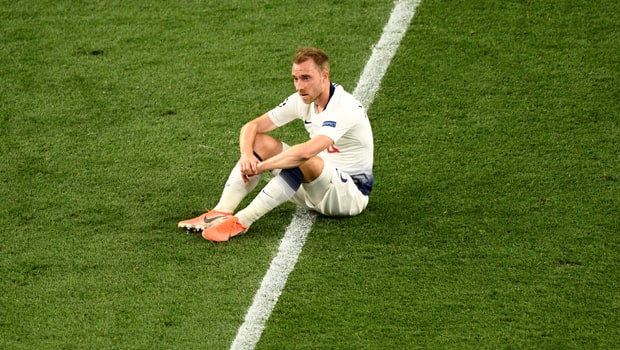 Christian Eriksen has revealed he is considering leaving Tottenham this summer and a move to Real Madrid would appeal to him.
The Denmark international has enjoyed a hugely successful six years at Spurs after joining from Ajax in 2013, but he is entering the final 12 months of his contract at the Tottenham Hotspur Stadium and talks over a new deal are yet to start.
The 27-year-old, who played the full 90 minutes of Tottenham's Champions League final defeat to Liverpool last weekend, has now revealed he may look to leave the club this summer in search of a new challenge.
"I feel that I am a place in my career where I might want to try something new," Eriksen told Danish publication Ekstrabladet.
"I have the wildest and deepest respect for everything that has happened in Tottenham, I won't be negative, but I have also said that I would like to try something new."
Real Madrid are the side most strongly linked with making a move for Eriksen, who says he would be interested in a transfer to the Bernabeu, but he does not believe an official approach has been made, while he has also not completely ruled out signing a new deal with Tottenham.
"There are not many points that Tottenham cannot meet. If I have to go, then hopefully it will be a step up," Eriksen added.
"(Real Madrid) is a step up. But it requires Real Madrid to call Tottenham and say they want me. And they have not done so yet, as far as I know.
"It is hard. It depends on the possibilities. If nothing pops up that is more exciting, why not stay in Tottenham?"
If Eriksen were to depart, it would leave Tottenham, who are priced at 15.00 to win the Premier League title next season, with work to do in the transfer market.
Leave a comment