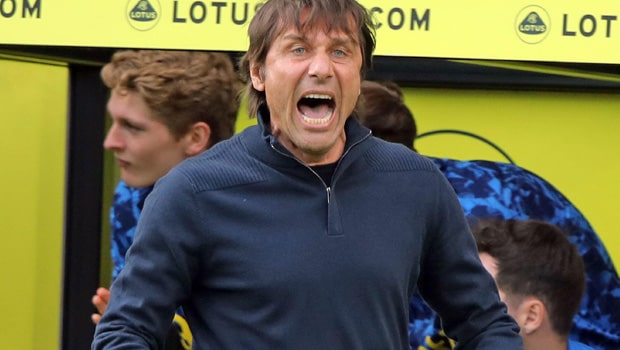 Sources confirmed Friday that Antonio Conte will be staying as the head coach for Tottenham Hotspur next season after positive discussions with managing director Fabio Paratici.
Tottenham did clinch a spot in next season's Champions League with their season-ending 5-0 win over Norwich City.
Despite the win, however, there were some doubts at the time on Conte's future with the club. A cash injection of £150 million is clearly a game changer as the club has a legitimate chance to improve through transfer windows.
"The long-term strategy was to get the stadium up and running, and get it generating lots of revenue," Kieran Maguire, a football finance consultant at the University of Liverpool, said of the investment and potential changes in infrastructure. "Get the infrastructure sorted, get revenue on the back of that, and it looks like they've done an assessment that there's now an opportunity to become a more regular Champions League participant and all the huge benefits that brings."
This also has a positive impact on the longer-term outlook for Harry Kane to stay with the club given his strong relationship with Conte. Reports indicate Inter Milan are waiting on Kane's final decision in the next few weeks, whether he will leave Tottenham as a free agent or not.
Conte originally joined Tottenham in November 2021 on an 18-month contract.
His re-signing, even if short-term, has an immediate impact on the club's payments due to players like Cristian Romero, Rodrigo Bentancur, and Sergio Reguilon. The potential nearer-term decision to be made is whether to buy the option on Dejan Kulusevski, or wait until the year after.
"Additional capital from ENIC will now enable further investment in the Club at an important time," Tottenham chairman Daniel Levy said earlier this week.
Under Levy as the chairman, Tottenham have improved from middle-of-the-table to being competitors to play in European competitions.
The added funds, a world-class coach sticking around, and an already-competitive roster should make for an exciting summer for Tottenham fans all around.
Leave a comment