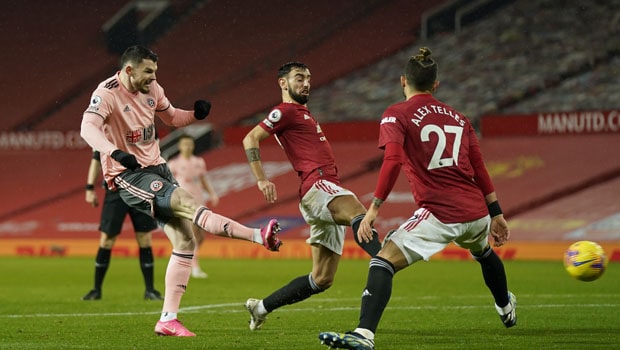 The 2020-2021 Premier League season of unpredictability continued Wednesday as Manchester United ended a 13-match unbeaten streak when they lost 2-1 to Sheffield United at Old Trafford. This was just the second win for Sheffield United in this campaign.
"Amazing result, really was a must-win for us and I'm chuffed for the boys, they put in a great shift," said Sheffield United's Oliver Burke. "Amazing feeling and amazing for me to get the goal, I am buzzing for the boys and hopefully we can take that into our next games," the Scotsman said afterwards."
To make matters worse, certain Manchester United players were on the receiving end of some racial abuse on social media. The attacks were focused specifically on Anthony Martial and Axel Tuanzebe.
"There is no place for racism on Instagram and we are committed to removing it when we find it," an official statement from Facebook said. "We know there is more to do and we will continue to work closely with clubs, players and football authorities to investigate instances of discrimination and collectively tackle this issue."
Despite out-shooting Sheffield 16 total shots to 5, Manchester United still found a way to lose at home for the first time since Nov. 1, 2020.
Harry Maguire stood out despite the end result. He finished what many referred to as a 'perfect' header to get his side on the scoreboard in the 64th minute.
"Disappointed, we couldn't get to the heights of the last few months' football we played," Manchester United manager Ole Gunnar Solskjaer said after the match. "Very disappointing, we couldn't find a solution to their very compact block and good defense. That little spark, that edge, we didn't have that extra creativity, imagination, the x-factor we've had; it's happened, we look at it, agree it is not good enough and go again. There is no time to feel sorry for yourself because Saturday you go again, we have Arsenal, we have to forget this, learn from it and move on."
Manchester United are back in action Saturday vs Arsenal.
Leave a comment