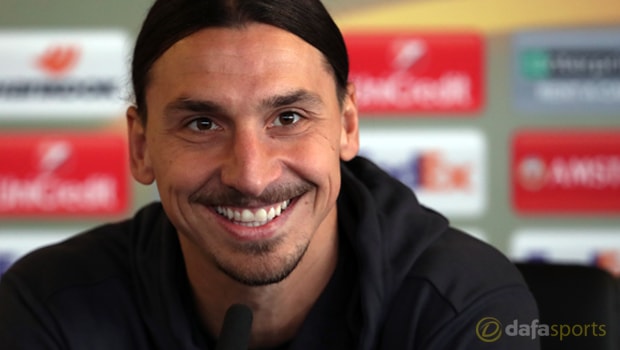 Zlatan Ibrahimovic has no doubts about where he will fit into the Manchester United jigsaw when he return from injury.
The veteran Swede has been sidelined since suffering a cruciate ligament injury in his knee in April.
That looked to be the end of his one-year stint at Old Trafford but Jose Mourinho opted to re-sign the free agent earlier this season.
With Romelu Lukaku now leading the line at United after his big-money move from Everton this summer, Ibrahimovic sees himself playing the role he was born to play. "To me, No. 10 is the star," Ibrahimovic said.
"The one who makes the difference, gets noticed, wins the matches and is the leader.
And I see myself in that position but it is not something that is given to you; it is just something you are. That's just the way it is."
Last season Ibrahimovic led the line at United but he now feels that maybe his knee problems and everything that happened over the summer have given him a second chance to fulfil his favoured role for the Red Devils.
"To be honest, it is like a trigger for me coming back from that injury because I wore the No. 10 in the Swedish national team and PSG.
I would have worn it at Inter, but I soon moved to Barcelona. I wanted it in Milan but took another number out of respect.
In Ajax I didn't have it," he added. "I feel like a 10 and I stand for No. 10. It will go down in history that I always had No. 10."
Manchester United are 7.00 to beat Newcastle 3-0 at Old Trafford on Saturday, while Mourinho's men are 1.85 to lead at half-time and full-time.
Leave a comment