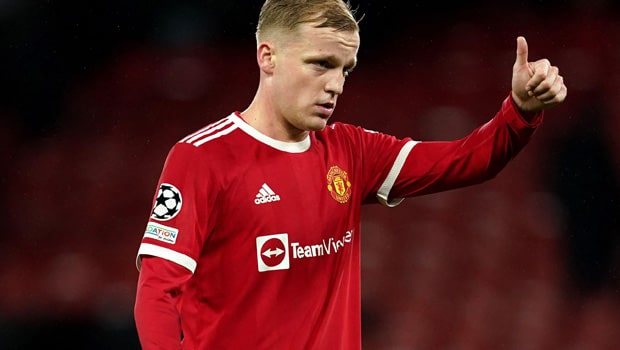 Manchester United's midfielder Donny van de Beek has expressed confidence that the club can beat any team in the knockout stages of the Champions League after a 1-1 draw against Young Boys at Old Trafford on Wednesday night. The Red Devils had already qualified for the knockout stages of the Champions League and thus decided to play with a completely inexperienced team in order to give rest to their main players.
In fact, United had earlier lost their opening game against Young Boys by 2-1. Mason Greenwood scored a fine goal for Manchester United in the ninth minute of the game but Fabian Rieder was able to equalize for the tourists at the stroke of the first half.
"Whoever it is, I think all the teams at this stage of the Champions League are strong. I think we have to look at ourselves. We have to be top, because I think with the players that we have we can beat everyone. So we have to work hard every day and I believe we can beat everyone if we play well," Van de Beek said.
In fact, the Dutchman made an error as he gave the ball away just outside the box and Rieder was able to make the most of it with a thunderous strike. Van de Beek admitted his error and also took responsibility for conceding the goal.
"I think the first 30 minutes was okay, we made a good goal from Mason, after that, we have a few chances to make it 2-0 or 3-0. We didn't do that. I think if we'd done that it would have been much easier. Then 1-1. For me, lost the ball in the middle, maybe I should kick the ball away. I didn't do that. I take my responsibility for that," he added.
Meanwhile, Manchester United won three out of their six Group F matches and finished atop in the group with 11 points. The Red Devils played two draws while lost one in the group stage.
Manchester United will next face Norwich City in the Premier League on Saturday at Carrow Road.
Leave a comment