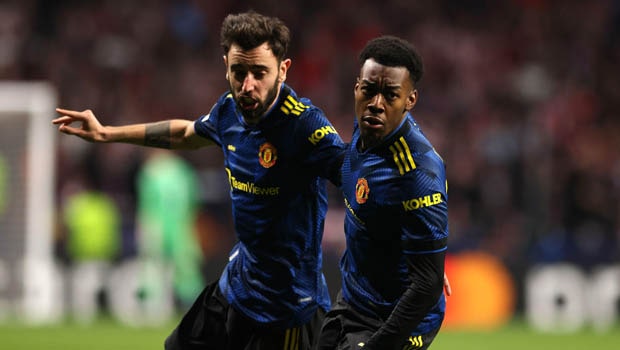 Former Tottenham Hotspur player Paul Robinson has heaped praise on Manchester United player's character after their 4-2 win over Leeds United at Elland Road on Sunday. The Red Devils took a 2-0 lead in the first half after captain Harry Maguire scored in the 34th minute and then Bruno Fernandes also scored through a header.
But Leeds United bounced back stronger as Rodrigo Moreno and Raphinha equalized soon after the first half. However, the visitors were able to bounce back as Fred and Elanga were able to find the back of the net after coming on as substitutes.
Meanwhile, it has been rumored that all is not well in the Manchester United dressing room and there is a riff among the players. However, Robinson stated that they didn't look like a disjointed team as they came up with a complete performance against Leeds United, especially in the first half, which they thoroughly dominated.
"This will not go away. They showed a lot of character and they showed a lot of strength. They didn't look like a team that are disjointed. However, they looked to me like a team with defensive problems. There were far too many chances conceded."
"They conceded two at Elland Road and their goalkeeper has made the most saves in the Premier League so far. It's not what you'd expect from a Manchester United side. But they didn't look like a disjointed team or a team that look like they have internal problems. The manager's quashed that with the discussion of the captaincy."
On the other hand, it was recently reported that there was an altercation between Harry Maguire and Cristiano Ronaldo regarding the captaincy. However, Robinson added that Ronaldo is a natural leader within the team and one doesn't an armband to be a leader on the pitch.
"Ronaldo's a leader, whether he's got the captain's armband or not. You want players like that in the dressing room, you want 11 leaders. Who wears the armband is at times irrelevant because everyone's got to lead by example. That will die down, that's been put to bed between now and the end of the season."
Manchester United will next take on Atletico Madrid in the Round of 16 in the Champions League.
Leave a comment