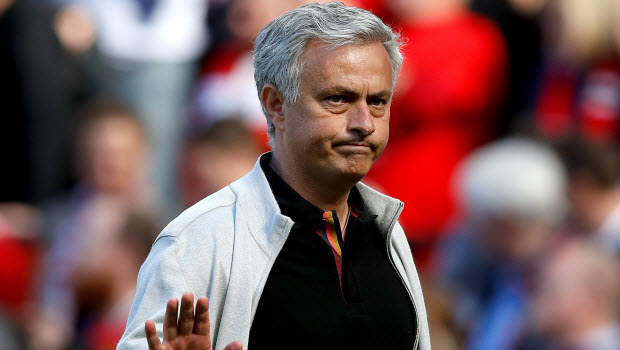 Manchester United have announced that manager Jose Mourinho has left the club with immediate effect.
The Portuguese was under increasing pressure following Man United's worst start to a domestic season in 28 years.
The latest setback came on Sunday when Mourinho's team were comprehensively outplayed by bitter rivals Liverpool in a 3-1 loss at Anfield. Man United are already 19 points behind Jurgen Klopp's Premier League pacesetters but, perhaps more poignantly, they've also slipped 11 points behind fourth-placed Chelsea.
For Mourinho, a two-and-a-half-year stint in his 'dream job' at Old Trafford is now over. The Red Devils intend on installing a caretaker manager to see them through to next summer.
A statement from United said: "The club would like to thank Jose for his work during his time at Manchester United and to wish him success in the future. "A new caretaker manager will be appointed until the end of the current season, while the club conducts a thorough recruitment process for a new, full-time manager."
Mourinho took charge at United, succeeding Louis van Gaal, in the summer of 2016 and they won the Europa League and League Cup in their first season together.
The Red Devils then finished second in the Premier League last term, behind runaway, record-breaking neighbours Manchester City. This season however, Mourinho's team have lurched from one disappointment to the next, winning just seven of their 17 Premier League games so far.
They are 11 points off the top four and closer to the relegation zone than the top of the table.
Leave a comment