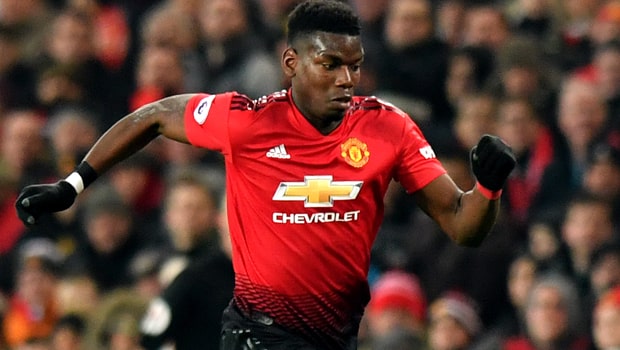 Manchester United caretaker boss Ole Gunnar Solskjaer says Paul Pogba is a leader capable of influencing teammates and captaining the Red Devils.
The French World Cup-winning midfielder stood in as captain for three games when Antonio Valencia was injured but lost the job in September under the tutelage of former boss Jose Mourinho amid claims of a big fall-out between the pair.
Solskjaer, who has steered the club to seven straight wins since taking over from Mourinho until the end of the season, sees genuine leadership qualities in the 26-year-old.
The Norwegian worked with Pogba when he was United's U23 manager between 2008 and 2010 and he likes the character he has come to know, then and now.
"I know the boy from before and he is a leader," said Solskjaer.
"He influences people. He cares and really wants to be successful."
Pogba has contributed five goals and four assists for United since Mourinho moved on last month, having previously been frozen out of the starting team.
His off-field lifestyle has been known to draw criticism but, according to Solskjaer, Pogba is fairly typical of his generation in regards to social media and his lifestyle. It isn't something to be critical of.
"Paul's a larger than life character, that is just the way he is," said Solskjaer.
"Social media is part of the era we live in. That's just society now. We have certain rules and I don't have a problem with it."
For now however, the interim manager is happy to leave the captain's armband with Ashley Young. "He's maybe one of the last old school captains," said Solskjaer.
"It's important that you are not afraid to stand in front of your team-mates and put them in their place if you have to."
United are 2.63 to win their FA Cup fourth round tie at Arsenal on Friday. The Gunners are slight favourites at 2.50 while the draw is 3.60.
Leave a comment