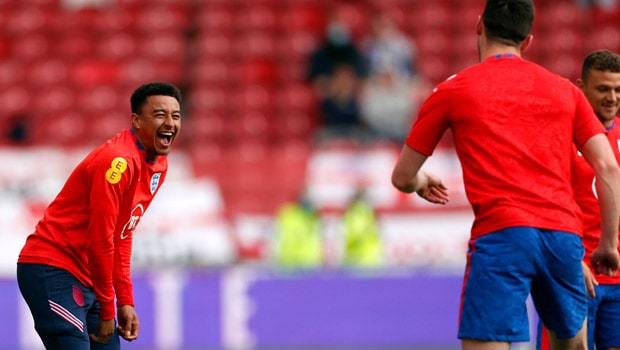 Manchester United has offered a new 2-year contract extension to English forward Jesse Lingard ahead of the 2021/2022 Premier League season.
Lingard spent the second half of last season at West Ham United where he impressed with 9 goals in 16 matches played for the Hammers.
The London club has since then shown interest in the player but he earns £110,000-a-week wages, which is already a huge amount for a club in the stature of West Ham, and the new deal offered by Manchester United and an asking price of £25million will make the transfer extra difficult to meet up.
The 28-year old has 12 months left on his contract with the Red Devils after only signing a one-year extension in December.
Unfortunately, despite playing two warm-up matches for the Three-Lions before the kick-off of the Euro 2020, Lingard was dropped from the final squad for the tournament but he doesn't feel bad about it as he works towards the next season.
"Obviously, me and Gareth (Southgate) have a great relationship. For me now it's about supporting the boys like I say and obviously working towards getting fit and ready to go back to pre-season." Lingard said.
While Manchester United finished second behind title winner Manchester City, West Ham United was able to seal a UEFA Europa League spot with a sixth-place finish with 65 points.
Both United and West Ham are in the mix of transfer activities this summer with the Hammers likely to lose Brazilian midfielder Felipe Anderson after resuming talks with his former club Lazio.
Meanwhile, Manchester United has been linked with Borrusia Dortmund's Jadon Sancho and Spanish defender Sergio Ramos who exit Real Madrid after running down his contract with the Los Blancos.
The latest report also indicates that Manchester United could be interested in signing French youngster Eduardo Camavinga from Stade Rennes.
Leave a comment