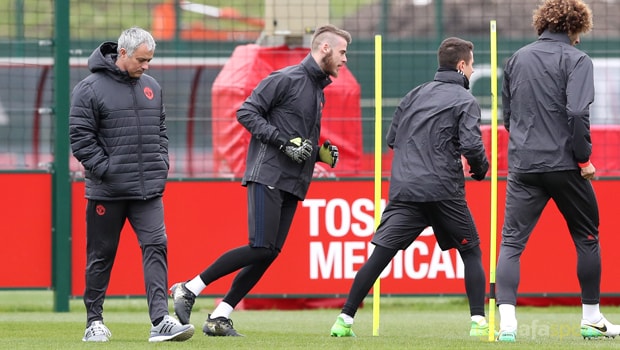 Manchester United boss Jose Mourinho is adamant that goalkeeper David de Gea will not be leaving the club this summer.
The Spain international has been at United since 2011, making 200 Premier League appearances for the Red Devils during that time.
He has since become a fan favourite at Old Trafford but Real Madrid continue to be linked with a move.
The 26-year-old former Atletico Madrid star has been rumoured to be interested in a move to the Spanish capital but Mourinho insists he is happy in Manchester.
Mourinho's men will take on Real Madrid in a friendly this weekend but the former Chelsea coach is still expecting his stopper to remain with the club for the start of the new season.
He told reporters: "I can guarantee that he's not going this season, and it is my feeling it will be very difficult for him to go.
"He is a very honest boy, very straight. He was contacted for a long time.
The club was closed, then we opened because I always have this feeling that, when a player has a desire to go, I don't like to stop them because, in the end, you don't get what you expect from them.
"So we open it and then we decide to close and I think the feeling from him is very good. So I am happy and 100% he stays with us."
De Gea is expected to start the club's first game of the season against West Ham United, with the Red Devils 1.30 to win. The draw is priced at 5.25 and West Ham are 9.50.
Leave a comment